This is the story of a woman named Ruth and a man named Jerry who were married in Manistee, Michigan in 1916 and moved with her parents, Bessie and Albert Porter, to Detroit, Michigan in 1917, where they resided at 76 Lincoln Avenue.  They lived together in a large Victorian house close to the center of the city. Here they awaited the birth of their first and only child, later in the year.
Ruth was Nineteen.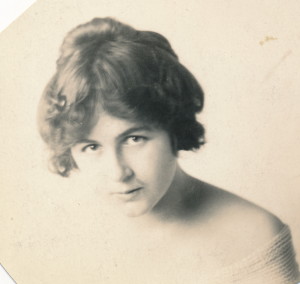 Jerry was Twenty Four.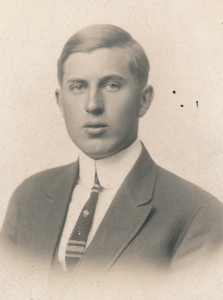 On May 2, 1917, Jack Anderson was born.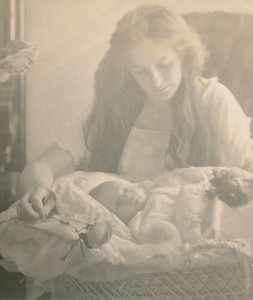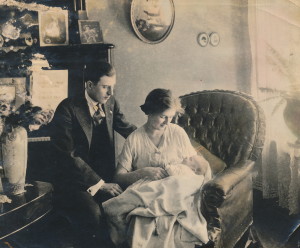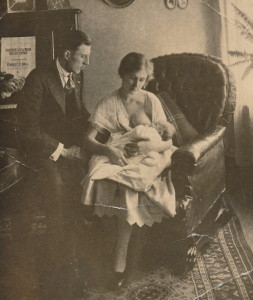 Jerry is seen sitting in a chair, and in another photo he and a friend are peering over the foot of the bed, as if looking at the new born baby.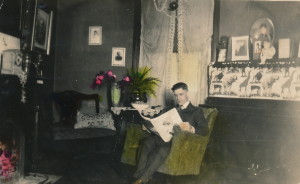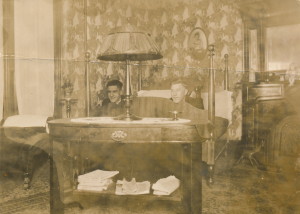 Bessie Porter, the new Grandmother, is seen in the old black leather chair, admiring her new Grandson, Jack. Notice the music folder on the piano, "You're The Best Little Mother That God Ever Made." Notice the two small photos above Bessie, the same two photos that you saw at the beginning of this story, one of Ruth, the other of Jerry.  Notice the image on the wall directly above and to the left of Bessie, and now look at it as it has been preserved for one hundred years.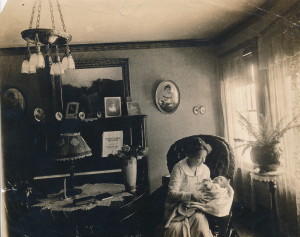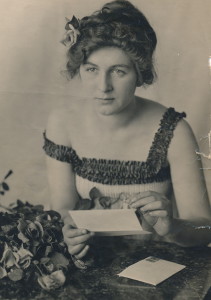 And now cast your eyes again on the chair that holds baby Jack and all the adults who are holding him – the large, black leather overstuffed chair, with oak rockers and large tufts and pleats in the leather.  Consider the dreams of those who held little Jack, think of all that has come and gone.
Now look at perhaps the same chair,  residing in Walter and Blanche Thompson's  home and holding me in 1940.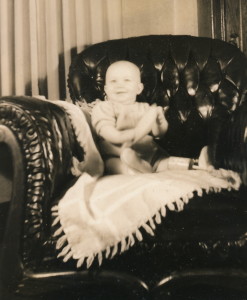 Now look at that chair again,  residing in  Ellsworth Thompson's home in Detroit, Michigan.  Imagine his dreams, notice his pondering pose as he gazes away from the camera and into the fire burning in the fireplace.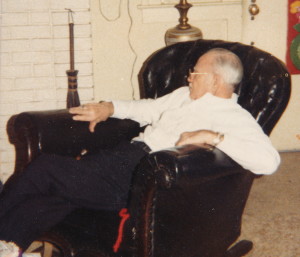 Now look at the chair as it appears today, sitting in my home in California, newly upholstered, the oak refinished, the rocker springs replaced. But the same chair that perhaps once held Jack and now awaits another visitor.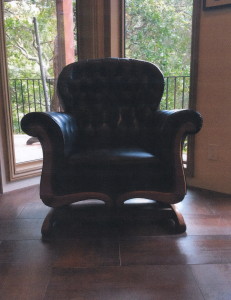 And now put your own dreams into The Chair: ponder that which has come before and imagine what is yet to follow.
ENJOY!